carolyn thompson
Executive Career & Business Coach
Finding & Forging Your Own Path
Executive Career Coaching
No matter what your level of experience is, working with an executive coach is an opportunity to hone in on ideas, set goals, make changes and drive your career in a way that suits your needs.
Business Coaching
Launching a new business, transforming an existing one or even writing and publishing a book – these are all projects many people choose to partner on with a business coach.
Goal Setting
Working with an Executive Coach helps you focus on goals – keeping them simple, specific, measurable and on track.  
Communication Coaching
The root of all conflict is unmet expectations.  Using core values analysis helps to identify what expectations you have that drive your motivations and feelings 
Leveraging Change
Paradigm shifts are always happening, but there are times in our lives when more pronounced where having a coach to work with is beneficial
Career Planning
Sometimes careers are planned and sometimes they just happen.  Take control of yours at any stage, evaluating what you really love to do, so that you can find a suitable role that really speaks to your strengths.  
What Is Executive Coaching?
People engage an executive coach to work with them for many reasons.  Most often, its to sift through a variety of thoughts, options or scenarios they are faced with in order to make decisions that align with their core values. 
Other times, when faced with major decisions, roadblocks, adverse actions, difficult situations or even unexpected events, a coach can serve as an ally and observer, helping you discover the other side to a situation that you may not even have considered. 
Executive coaches don't give you the answers, they help you find the answers you have within you that meet your needs in the moment you are in, and for the future.  
Who Is Coaching For?
Anyone, of any age or level of experience can benefit from working with an Executive Coach. 
While many people who work with coaches do have executive titles, an executive coach can help you at any time in your career or even with personal relationship challenges you might face. 
The best executive coach for you is someone you connect with, who you feel really hears you, can help you identify and understand alternative viewpoints and allows you to move towards your end goals. 
  What is The Process Like?
In our initial conversation, we identify areas you are looking to improve upon in order to achieve your goals as you set forth.
We set agreed upon expectations of each other in the coaching relationship and lay out the foundation of our work for future sessions.
In subsequent sessions, we will utilize active listening skills and skill based inventories as well as creative activities to explore the issues you choose to explore in order to move forward and achieve the goals you set forth. Session lengths may vary, but you can safely budget up to an hour per session.
Major strides can be made in a matter of a few sessions, but some people want someone to develop a continuing relationship that spans years, not weeks or months. 
Either way, you will feel better that you will have expanded your awareness, improved your leadership tools and are better equipped to deliver messages the way you want them to be received.  You will improve not only your confidence, but also your relationships in the workplace and ultimately achieve the successful outcomes you desire. 
1. You set your goals
It's a privlidge to join you on your journey.  When setting goals its important they are clear, meaningful to you, have timelines and action items associated with them and that you feel committed to the outcomes. 
2. We agree upon a schedule
Setting the calendar up front allows us to align milestones, setting aside time prioritize the conversations.  Cancellations within 24 hours of a scheduled session are forfeited.  
3. Using tools like Hogan, DISC, Strengths Finder, IMAP, MBTP or other assessments
You may have copies of previous assessments we can use, or we can use a tool to help you see sides of yourself, or habits you may leverage that may or may not serve you well.  Assessment tool charges are billed separately outside of your session package as prices do vary.  The debrief session will take a full session.  
4. Utilize LEAN principals
Personal growth leads to trying new things, which allows us to evaluate results and outcomes and tweak the next action.   The cycle is always moving and we are in different sections of the evolution at all times during coaching programs.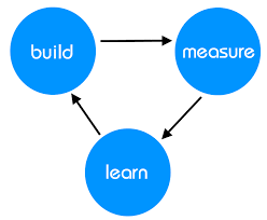 5. Focus on Core Values Awareness
Core values drive such a large part of ourselves, but many times go undiscovered, or undiscussed, until they are triggered.  The root of all conflict is unmet expectations.  Conflict that is in alignment with core values is functional.  Conflict that is not in alignment with core values is dysfunctional.  
Single Session 
Prepare for an interview, a board presentation or an important meeting of any kind.  With a specific end in mind, single sessions are one-hour in length and completed by phone or video chat as the client prefers. 
More Details
Preparation is key. 
Many people think they are well prepared for meetings, interviews, presentations, pitch meetings, all hands annual meetings, board meetings, etc., but then they get a question they didn't anticipate and all the preparation is useless because they forgot to prepare to be surprised. 
Take the guesswork out of preparation with a single coaching session designed to make sure you're not surprised when the time counts. 
6 Session Package
Choose your pace of schedule at 10% off the single session rate. Weekly,  Bi-monthly, Monthly or every other month schedule to work on a shorter term projects via phone or video chat as the client prefers.  
More Details
Job search process coaching including resume and LinkedIn updates, interview prep and negotiation.  Working on shorter term projects like ESL professionals seeking to improve written and verbal communications skills, launching a new brand or product, tweaking a business plan or other personal topics like meeting expectations, team building, corporate leadership and personal growth topics. 
12 Session Package
Choose your pace of schedule at 15% off the single session rate. Weekly,  Bi-monthly, Monthly or every other month schedule to work on longer term projects or have a monthly brainstorming session or accountabilty conversation.  
More Details
Most commonly chosen by executives who want a once a month conversation.  Also popular for indivudals conducting a significant career pivot needing resume and LinkedIn profile updates plus one-on-one job search assistance including interview preparation and negotiation advisory services.   Ideal for longer-term business planning and launch processes, writing and delivering book manuscripts and other longer-term projects.  
About Me
A creative entrepreneur and a Hogan certified career coach, Carolyn is regularly published on topics relating to careers, women in technology, entrepreneurship, women in business, executive coaching and professional development for national magazines, trade journals, and on the Internet.
Carolyn's passion is to help others by coaching and motivating them to get ahead in their careers and in life.
Carolyn's has started 7 companies and successfully exited 4 of them.  She has board room experience and has led many growth initiatives across a wide variety of industries and professional services.  She co- founded BioPharma Global which gets drugs approved for rare diseases as well as several other companies including online clothing retailer ResellXL,  global continuing education company Elevar Group, and international resale software company Aravenda, which is a Techstars Company.
Carolyn is an active member of the International Coaching Federation and is a frequent speaker who has received rave reviews as an engaging and enthusiastic presenter on a variety of topics as a member of the National Speakers Association.
Carolyn is a board member of the Girl Scouts in both the Nation's Capital and Tropical Florida councils.
An alumnus and Trustee of Kansas State University, Carolyn is the author of RESUMAZING: TEN EASY STEPS TO A PERFECT RESUME, SEARCHENEERING: TEN STEPS TO FINDING THE PERFECT JOB, and PROMOTICATION: TEN SECRETS TO GETTING PROMOTED available on Amazon.com.
"Carolyn provided coaching services during my job search. Her depth of expertise is apparent as soon as you speak with her. I was able to glean invaluable tips during my session with her, which I subsequently implemented leading me to a great position. I highly recommend Carolyn's coaching services during the job search and over the course of one's career. "
"I had the opportunity to work with Carolyn in a consulting capacity through involvement with a business networking organization where we both have mutual contacts. Carolyn is thoughtful, insightful and candid in her approach and feedback with regard to executive coaching. During a recent phone conversation, I have to say that it was one of the most insightful hours ever spent. She is truly a pleasure to work with."
"Carolyn is one of the best executive coaches I've worked with. She is amazingly smart and on the mark. She is passionate about growing leaders to their fullest potential."
Don't Wait Any Longer. Start Forging Your Own Path Today!